At Long Law Firm,
we pride ourselves on partnering with clients to handle all legal aspects of their businesses quickly and efficiently with an emphasis on personal service. Four principal partners, including Louisiana Senator Russell Long, one of the longest serving senators in U.S. history, founded the firm in 1988. Long Law Firm has deep roots in governmental relations and legislative practice in addition to extensive expertise in other practice areas, including business formation, structure and transactions, corporate litigation, design and construction law, mediation and arbitration, real estate and estate law, professional liability defense, as well as regulatory and public utility law.
Located in Baton Rouge, Louisiana, Long Law Firm's clientele includes individuals and business clients ranging from small entrepreneurs to large global firms. All of our clients, large or small, have ready access to our attorneys no matter the scope of services or the size of their business; we are well known for our dedication to shepherding our clients through every step of their legal matters and building strong partnerships to assist with any ongoing or future needs.
Many of our attorneys do volunteer work and serve on boards for community organizations that fight cancer, help sick children, and benefit the arts, to name a few. Although Long Law Firm has evolved over the years to adopt the latest technologies to streamline our work and benefit our clients, we remain committed to carrying on Senator Russell Long's legacy by continuing to emphasize his unwavering devotion to the practice of law as well as his unparalleled commitment to serve his clients and his community.
---
About Founding Partner Russell Long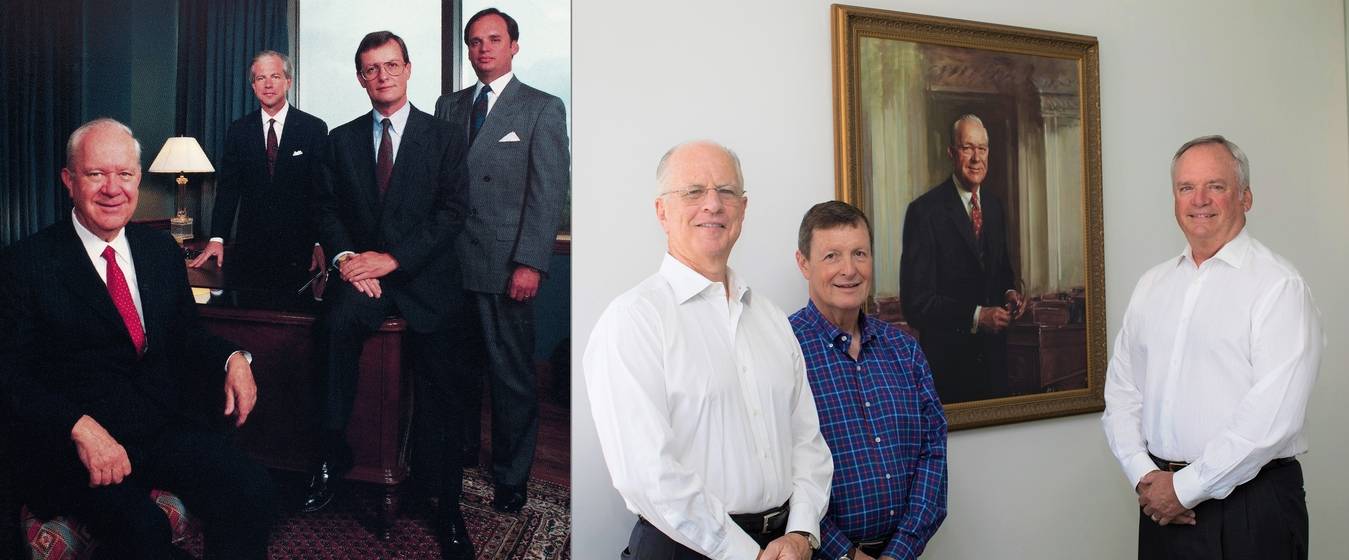 Russell B. Long served as a U.S. senator for 38 years, earning the distinction of being one of the longest serving senators in U.S. history as well as one of the most influential. After retiring from the Senate, he knew others could benefit from his expertise in legal matters involving government. In 1988, he formed Long Law Firm with three partners in Baton Rouge.
A member of a vital Louisiana political family, Russell Long was the son of Governor Huey P. Long and Rose McConnell Long, the second woman ever elected to the U.S. Senate. Governor Earl K. Long and U.S. Rep. George Long were Russell Long's uncles and many in his extended family served and still serve in prominent political positions.
The Wall Street Journal
once called Russell Long "the fourth branch of government," a testament to his influence and effectiveness as a legislator. He understood that personal connections and a personable nature were essential for navigating legislative channels. Among other things, Long used his clout to help pass legislation that allowed two independent football leagues to merge in the face of anti-trust laws, a merger that created the modern National Football League. As a result of this law, New Orleans was granted the next expansion team, which became the New Orleans Saints.
Russell Long received his law degree from the Louisiana State University Law Center in Baton Rouge and worked with clients of Long Law Firm until his death in 2003. He honored the law school after his passing with its first-ever endowed chair, the Russell B. Long Eminent Scholars Academic Chair. Visitors to the LSU Law Center campus will find a memorial fountain for the distinguished alumnus and a bronze statue of a seated Long reading a book.
Long lent his experience and leadership to the clients of Long Law Firm until his death in 2003. His many achievements, his desire to use law for the greater good, and his personality that sought results instead of conflict continue to inspire both the established partners and the next generation of attorneys at Long Law Firm.