News: Long Law Firm to join Offices at City Farm early next year
Aug 20, 2019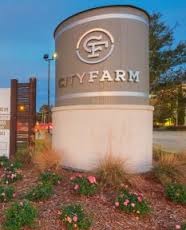 Long Law Firm will move its Baton Rouge location to the Offices at City Farm development on Jefferson Highway in 2017.

The location, the development's characteristics and the ability to design a unique space specifically for the firm are among the factors that played into LLF's decision to move into the Dantin Bruce Development office park on Jefferson Highway.

"What I like about it is there are exterior common elements that will tie all these buildings together, but then they are being built to suit for separate tenants," said LLF partner Adrian Nadeau, referring to the modern
farmhouse design conceptualized by architecture firm Ritter Maher. The design features metal roofs, farmhouse-type light fixtures, barn doors and open space with natural lighting.